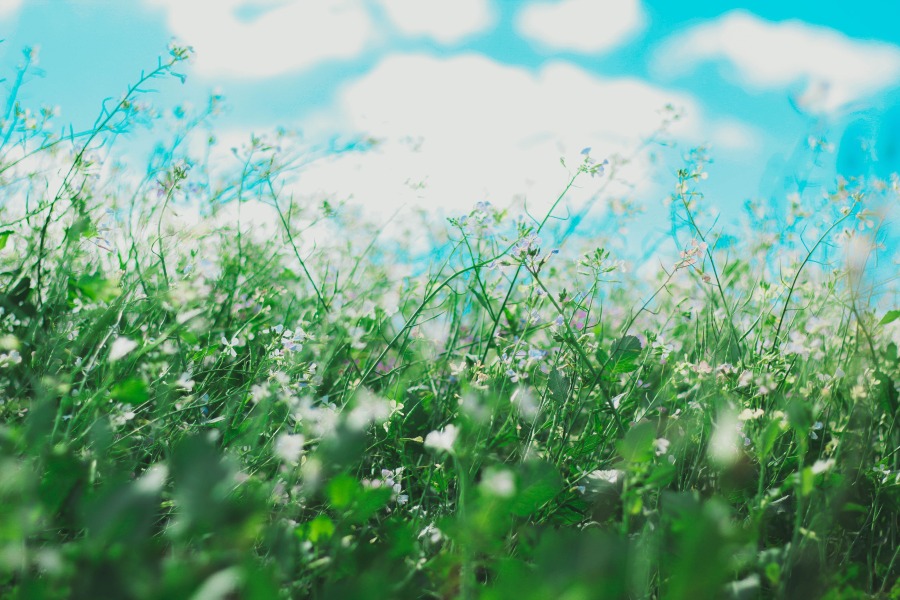 From sneezing and swelling to itching and congestion, seasonal allergies can cause discomfort and interfere with your daily activities. Naturally, you'll want to find relief from these symptoms. This is where cannabidiol (CBD) comes in. To learn more about how CBD may help manage symptoms of seasonal allergies, check out our article below.
Learning About Seasonal Allergies
The American College of Allergy, Asthma, and Immunology reported that over 50 million people in the United States deal with allergies every year. One of the most common kinds of allergies for every age group is seasonal allergies, also referred to as hay fever. Seasonal allergies are usually triggered by air filled with pollen from grasses, weeds, and trees.
Symptoms of seasonal allergies include constant sneezing, itchy nose and throat, watery eyes, and inflammation in the ear. You might also experience headaches, coughing, wheezing, and shortness of breath.
Many individuals experience extreme discomfort from these allergies during spring. However, you can encounter these pollen allergies year-round. Moreover, people's responses to different plants vary. Hence, if you're more allergic to grass, you'll more likely feel more intense symptoms when there's a lot of grass pollen.
Current Options To Manage Allergies
Allergies may be common, but there's no definite cure for them. Instead, you can manage the symptoms by avoiding triggers like pollen and cigarette smoke. You should also learn which pollen you are allergic to and check pollen counts. When it's grass and tree pollen season during summer and spring, the highest pollen counts are in the evening. Meanwhile, ragweed pollen season in early fall or late summer has the highest levels in the morning, so it's best to stay home and close the windows during those times.
Other options to manage allergies include antihistamines and nasal sprays. For more intense allergies, allergy shot injections may be needed. However, it should be noted that these options include side effects, such as confusion, nausea, drowsiness, and blurred vision. CBD products, like CBD oral drops, are another alternative that may help manage the symptoms of seasonal allergies.
How CBD May Help Manage Symptoms of Seasonal Allergies
CBD has been gaining people's attention because of its potential health benefits, including managing reactions to allergens. According to a 2005 study published in Biochemical Journal, CBD may contain immunosuppressive and anti-inflammatory properties in one's respiratory system. Hence, CBD may serve as a natural antihistamine.
Anti-inflammatory drugs can help ease symptoms, like inflammation in the mouth, nose, and throat. Given that CBD has potential anti-inflammatory effects, it may help relieve such symptoms. You can take CBD oral drops, CBD edibles, or CBD capsules.
Another study conducted in 2019 showed that CBD may reduce airway inflammation in an animal model of allergic asthma. Allergens like pollen usually trigger asthma. In this study, CBD was noted to have potential immunomodulatory effects. After mice received CBD, their airway hyperresponsiveness and inflammation were reduced.
While the results in this study are promising, you shouldn't make CBD a replacement for asthma medications, especially if you experience severe asthma or allergies. It's best to seek advice from a healthcare provider about adding CBD to traditional therapies for increased relief.
CBD may also help alleviate symptoms of seasonal allergies by managing the activity and production of white blood cells, which respond once your body gets exposed to allergens like pollen. Moreover, CBD may help prevent airway blockage often caused by seasonal allergy symptoms namely breathing problems and coughing.
A 2014 study also showed that a terpene called a-pinene may help relieve symptoms of allergic rhinitis. The aromatic compound helped reduce eye, nasal, and ear rubs. Researchers noted that the terpene is a promising anti-allergic agent and may help with the clinical management of allergic rhinitis. Hence, a-pinene may help regulate the effects of allergy season.
Terpenes like a-pinene may also produce anti-inflammatory and bronchodilating effects. Thus, they may provide relief to seasonal allergies. Terpenes are present in full-spectrum and broad-spectrum CBD products. Whether you're looking for CBD oil drops or relief cream, HOH has something to satisfy your varying needs.
Cannabidiol may also help with seasonal allergies through its interaction with the endocannabinoid system. The ECS helps regulate inflammatory and immune responses. Your body produces cannabinoids through cannabinoid receptors to maintain normal bodily functions. When the cannabinoid system in your body doesn't work well, you may experience inflammatory and immune-related conditions like seasonal allergies. Given that CBD is a cannabinoid, it has the potential to mitigate symptoms of these allergies, such as runny nose, congestion, and itchy eyes.
A 2018 study also highlighted that CBD has potential anti-inflammatory properties, which may help relieve allergic contact dermatitis. However, more research is needed to confirm CBD's benefits to allergic reactions.
Safety Profile of CBD
According to the World Health Organization (WHO), cannabidiol is generally safe and well tolerated in both humans and animals. However, you should avoid taking them if you're allergic to terpenes or other ingredients present in the product you're buying.
Moreover, some CBD products have fewer amounts of CBD than what's provided on the label. Hence, you should purchase quality CBD products from trusted sources like HOH. Our locally grown and all-natural products have undergone third-party laboratory testing to ensure safety, efficacy, and consistency.
Final Thoughts
With its anti-inflammatory and immunosuppressive properties, CBD may help alleviate symptoms of seasonal allergies. While more research is necessary, available studies have shown promising results. To help maximize the potential benefits of CBD for seasonal allergies, choose the top-quality products HOH offers.
Disclaimer
The products on this site are not for use by or sale to persons under the age of 21. Furthermore, they should be used only as directed on the label, and should not be used if you are pregnant or nursing. Always consult with a physician before use if you have a serious medical condition or use prescription medications. In general, a doctor's advice should be sought before using this and any supplemental dietary product. Finally, all the statements on this site have not been evaluated by the FDA, nor are they intended to diagnose, treat, cure or prevent any disease.